Michael & Polly Barrone Photos
---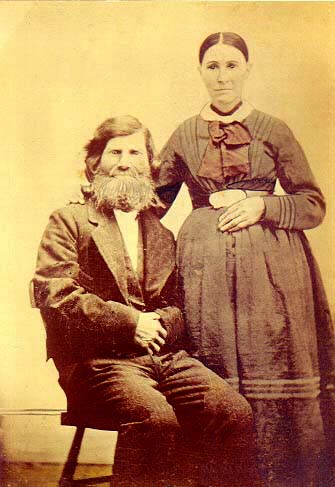 Michael Barrone & Polly (Brown) Barrone
1821-1894 1829-1915
Photo before 1870
Monroeville, Indiana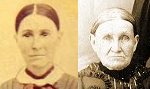 Polly (Brown) Barrone
age comparison

Monroeville Memorial Cemetery
Monroeville, Ind.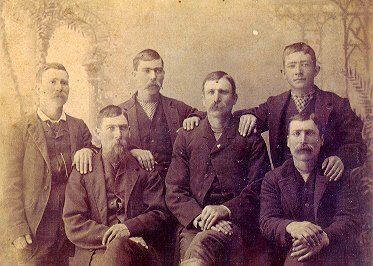 Barrone Brothers, sons of Michael & Polly Barrone
In the upper right is Amos Stewart Barrone. Others, by age (unknown order in photo): Henry S., Levi A., Isaac F., George W. R., William J.
Photo around 1880-1885
Monroeville, Indiana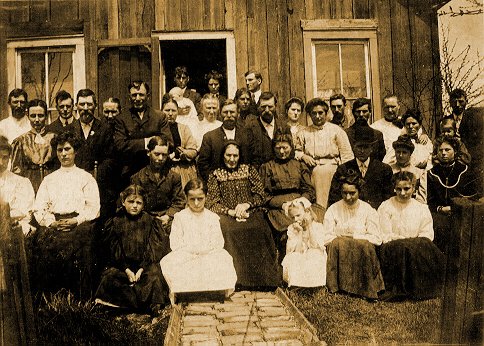 Barrone Family
Polly (Brown) Barrone at front center.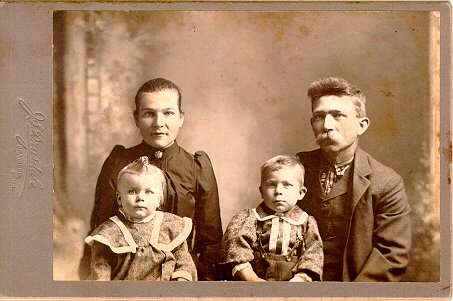 Ada Jane (Barnhart) Barrone, Amos Stewart Barrone
Dewey Willard Barrone, Otha Tobias Barrone
J.S.Drysdale Studio, Brainerd, Minnesota
c1902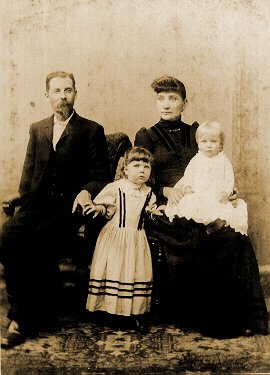 John & Charlotte (Barrone) Ebersole
Eva M. & Rosa I. Ebersole